Compare Roofing Cost In Your Area
Calculate the Price of Roof Repairs and Replacement
Roof Replacement – How Much Will You Save?
Connect With Roofers That Finance
Find Roofers With Payment Plans
Compare up to 4 Quotes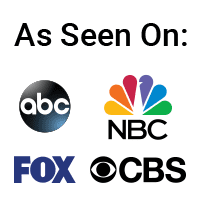 The Best House Roof Repair Estimate Finder
We make sure that you find the best roof replacement and repair estimates in your area.
Big or Small, Asphalt, Metal, or Slate-We Help You Find a Solution
Affordable Pricing
Looking for roof replacement cost near you? Compare different roof replacement and repair estimates in your area. Our site will show you the average cost of material plus labor in your area.
Find Roof Replacement
Are leaks coming through your roof? Are you nervous about the next storm that'll come through? Use our search feature to find high-quality roof replacement estimates in your area.
Find Roof Repair
Whether you're experiencing damage to your home's roof such as a leak or other problem, we have you covered. Check out our search to find roof repair in your area today. It's a good idea to get an estimate from a few different roofers in your area before you get started. This will help you narrow down and select which is the best option for your needs. You also need to think about shingles as well. Some shingle examples are architectural, solar, plastic, fiberglass, rubber, and metal.
Brands We Work With
Best Residential Roofing Estimates Helps You Get Your Roof Fixed
Easy to Use
Our user interface is simple to use and removes the headache of having to check out different websites to find roofing estimates in your area.
Full-Featured
Quotes include various types of materials such as slate and tile, asphalt, and many others. No matter where you are in the United States, you can use our website to find roof estimates in your area.
Fast & Reliable
Don't waste your time hopping from site to site, find all of your roof repairs and replacement estimate needs in one place.
How It Works
Step 1: Tell Us About Your Roofing Project
First, you'll answer a few questions about your project. Next, you'll receive an estimate based on material and labor.
Step 2: Find Roof Repair Contractors
After receiving an estimate on your roof repair or replacement, you'll then receive information on contractors in your area. You can receive the option of phone or email information.
Step 3: Schedule Appointments
Once you've found a contractor you'd like to move forward with, you can schedule an appointment.
Step 4: Begin Your Roofing Project
Have the roofing contractor come to your home and make the changes to your roof necessary. They can take a look and guide you on what needs to be done whether it's a quick repair or replacement. Make sure to have them write down any changes to the original estimate.
Step 5: Verify Your Project
Any extra items that aren't in the original quote, make sure to get them in writing from your roofer. This includes any changes to estimates. Next, it'll need to pass a city inspection and receive final approval from you. Need help today? We can help you find roof repair estimates in your area.
Compare Roof Types
You have options when it comes to roof types which include:
Asphalt roofing
Metal roofing
Slate roofing
Wood Shake/Composite
Tile roofing
There are other roof types as well, and you can see a breakdown of the estimate for each type. See local pricing for labor and materials in your area. Just enter your zip code, and get started. Avoid hidden costs during a roof replacement. Use negotiations to ensure that you receive the best price on your roof repair. You can also put in an insurance claim to save money on roof repair today.
Say goodbye to: Storm damage to your roof from hail. Hail can tear away at your shingles and roof. After a storm, check for any damage such as gaps, damaged shingles, etc. Leaks. Don't put a can to catch a drip and hope for the best. Find roof repair estimates in your area today. If you need help, contact us and we'll help you get started today.
What Makes Best Roofing Estimates Different?
At BestRoofingEstiamtes.com we are dedicated to helping you get your roof fixed today and saying goodbye to that leaky roof. Whether you're looking for a complete upgrade, replacement, or fix, we're your one-stop shop. Instead of having to search various websites to find what you need, we have you covered. No matter where you are in the United States, you can find roof repair estimates in your area.
Committed to You
Our many features on our website allow you to find the right roof repair company with the experience you're looking for. Whether you're in Alaska or Hawaii, you can find a roof repair estimate with ease.

Realistic Roof Replacement Estimates
We understand timing is important, and that's why we offer realistic estimates that include labor and materials. We're your one-stop shop for your roof repair estimate needs.
High-Quality Roofers
Since you'll have access to roofers around the world, that means you have the opportunity to find high-quality roofers that'll meet your needs. Whether you're looking for a roofer with asphalt or slate experience, we have you covered.
24/7 Home Roofing Contractor Search
Whether it's 5:00 am or 5:00 pm, you can use our search feature with ease. Just type in your area and the type of roofing help you need, and roofing estimates will come up in your location.
Passion for Privacy
We believe in everyone's right to privacy, and that means our website is anti-spam. Your information won't be shared with others.
Our Commitment to You
We are committed to providing you with the average rates of material and labor in your area to find high-quality roofers. Don't waste your time overpaying or underpaying, find roofers in the average range and know that you're in good hands.
Ready to Get Started?
We're your one-stop shop for all of your roof repair and replacement estimate needs. Check out our site now and find high-quality roofers in your area.